Annual Service Auction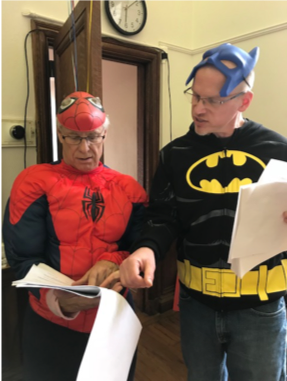 The Annual
USG Service Auction was held
Saturday, April 21, 2018
Over $24,000 was raised to support our USG community with events, activities, services provided for members and friends by members and friends with the cost donated to USG.
A FEW AUCTION EVENTS ARE STILL OPEN! We can raise even more AND you can have fun if you decide to sign up for one of the following upcoming events. If interested, please contact Kay Weiser at
kweiser7825@verizon.net
or 215-527-3179.
PO1: Jewish Immigrant Philadelphia with Lynne Kalish on June 24, 2018 at noon. 2 hour tour. 13 openings. Travel back in time walking through the Jewish Quarter of Philadelphia. Car pool from USG after the service at noon and start the tour at Society Hill Synagogue. Adults: $15.
Annual 4th of July Parade and BBQ at Deb and Howard Silver's home in Glenside. There are 8 openings. Cost for an adult is $20. 3:00pm is the start time.
We Put the FUN in Fundraising!