Annual Service Auction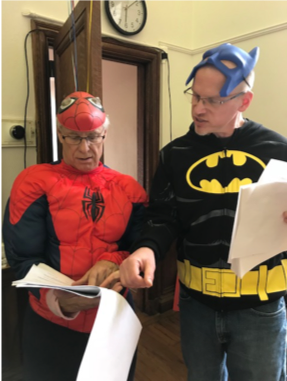 The Annual
USG Service Auction was held
Saturday, April 21, 2018
Over $24,000 was raised to support our USG community with events, activities, services provided for members and friends by members and friends with the cost donated to USG.
A FEW AUCTION EVENTS ARE STILL OPEN! We can raise even more AND you can have fun if you decide to sign up for one of the following upcoming events. If interested, please contact Kay Weiser at
kweiser7825@verizon.net
or 215-527-3179.
MindEscape
MindEscape is a top-rated escape room adventure. Join Maggie Chapman and Janet Haas for an adrenaline-filled hour trying to escape a Thai prison. MindEscape is located at 521 S. 4th Street. Plan to meet at the location at 11:45 am for gaming, and those who wish, may join Maggie and Janet for lunch afterwards in the area. There is a $25 ticket cost for a minimum party of 10 adults and children, due at the time of admission. Children are welcome. Sat. Dec. 1, 2018 at 11:45 am. Adult: $10, Child: $5. Room for 4-6 more.
We Put the FUN in Fundraising!