Annual Service Auction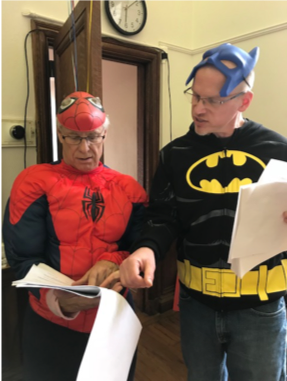 The Annual
USG Service Auction was held
Saturday, April 21, 2018
Over $24,000 was raised to support our USG community with events, activities, services provided for members and friends by members and friends with the cost donated to USG.
A FEW AUCTION EVENTS ARE STILL OPEN! We can raise even more AND you can have fun if you decide to sign up for one of the following upcoming events. If interested, please contact Kay Weiser at
kweiser7825@verizon.net
or 215-527-3179.
Press Club Dinner
October 5, 6:30 pm .
Diane Fiske gives USG people an opportunity to come to the oldest private press club in the US. Guests can view media memorabilia dating back to the early 20th century, enjoy gourmet food, wine and beer. Adults: $15. The cost of the dinner and drinks will be each person's responsibility. Carpooling from USG. 9 spaces available. If interested, contact
Kay Weiser
, 215-527-3179.
Fall Dog Day Afternoon
Saturday, October 6 from 3:00 – 5:00pm
Join Bonnie McDairmant, Carolyn Scott, other USGers and their furry friends for a romp in the Wissahickon. Room for 3 more of any age. $15. Contact
Kay Weiser
.
We Put the FUN in Fundraising!